"Intrigued by the complexity of skills, all present in one shop, Stefan was hooked!"
the story behind the story
Stefan was born and raised in the small village of Dunningen, in the Black Forest, 60 miles South of Stuttgart, Germany. The eldest of 4 boys, he spent many hours under the exacting tutelage of his engineer-father, in their home-based wood shop. Together, they built furniture, repaired tools and farm equipment; providing much of what was needed within their home or the several households of their extended family, that lived within the village.
As a student, Stefan was intrigued with math and physics, and had a growing appreciation for music, especially music theory. Along with his brothers and much of the village youth, he became an accomplished gymnast through many years of dedication to the local gymnastics club.
Upon completing his basic education, at the age of 19, Stefan opted to do 21 months of community service as a conscientious objector, in place of fulfilling the then-government-mandated 18 months of military service. Once having fulfilled this requirement, one would typically pursue secondary study or work interests.
Stefan's community service assignment took him to the town of Überlingen where he resided at a large Catholic Church on the Lake of Constance. Here, he worked as an assistant to the priest, maintaining the church premises, running errands, basically serving the congregation.
On one fateful day, at the end of this service period, still uncertain of his future path, Stefan was asked by the priest to go and pick-up a display cabinet that a member of the congregation had built for the church.
Stefan arrived at an organ shop. Before him, stood a nearly completed, newly-built tracker organ. Instantly impressed, Stefan asked for a tour. They showed him everything. Intrigued by the complexity of skills, all present in one shop, Stefan was hooked! He inquired, on the spot about an apprenticeship position but that particular shop was fully-booked with apprentices for several years forward. There was, at that time, a resurgence in the arts and crafts industries - with many young Germans entering the official woodwork and musical instrument programs that equate to certified college or trade school programs in the US. Undaunted, Stefan secured basic-training from two different esteemed organ builders over the following two years, and began his formal apprenticeship and theoretical training in 1984.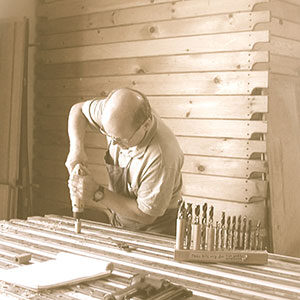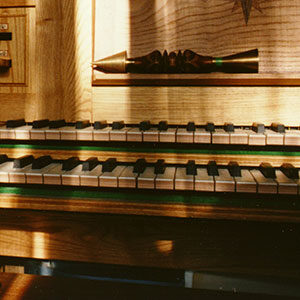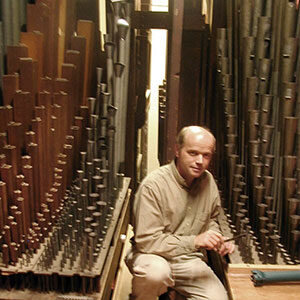 Stefan Maier, as a young German organbuilder, moved to the United States from France and started his own organ shop in Orange, Massachusetts in 1993.  He was quickly entrusted to take care of such great instruments as the Taylor & Boody four manual organ at the College of the Holy Cross, Worcester, or the extraordinary three manual Fisk meantone organ at Wellesley College.
Stefan began his organbuilding career in Bavaria (Germany) in 1982 where he received his basic training in mechanical action organs. In 1983 he began working with the Swiss organbuilder, Eddy Ottes, concentrating on perfecting skills in tonal finishing, scaling and tuning. He had the fortunate opportunity to work on the restoration of numerous historic instruments. As a result of working on the restoration of an organ built in Switzerland (now located in Ilgen, Germany) he decided to dedicate his life to the art of organbuilding.
In September 1984, he began his formal apprenticeship with the firm Stehle-Orgelbau in Haigerloch, Germany. The formal apprenticeship program in Germany has a curriculum which requires the study and application of the manufacture of all the components that make up a pipe organ. He concurrently received his theoretical training at the School for Organbuilders in Ludwigsburg. Upon successfully completing his exams at the School for Organbuilders in January of 1987, he was awarded the title of Geselle or Journeyman.
From 1987 to 1990, Stefan worked for the master organbuilder John Brombaugh, in Eugene, Oregon. Here he gained much experience in pipe making and worked closely with Mr. Brombaugh on devising temperaments and tuning systems. This work resulted in his development of a proprietary software program that uses a computer and an oscilloscope to accurately measure or/and set musical temperaments.
In March 1990, Stefan moved to the south of France where he began working with Manufacture Provencale D'Orgues in Carces. Here he became intimately acquainted with French organ literature and French organbuilding. He had the good fortune to restore an early Italian mechanical action organ for which he built a new spring chest from black walnut based on the specifications of the remains of the original chest. Then in 1992, he built his first original pipe organ for a client in Toulon, France.
His creativity and resourcefulness have attracted other "out of the box" jobs such as the I-manual organ that was constructed for the sailing yacht Antonisa. This instrument had to be suited for high humidity climates and withstand an unlikely but possible rollover of the vessel.
Since he established his own company, Stefan Maier Tracker Organs, it has steadily grown, servicing and rebuilding many fine instruments of numerous builders throughout New England. Stefan enjoys rendering his services to the small local country church as much as to prominent institutions such as Boston College, Harvard University, The Old North Church, Wellesley College, and Mechanics Hall in Worcester, bringing to bear over three decades of experience.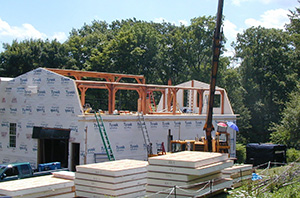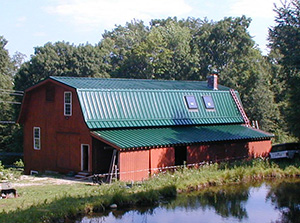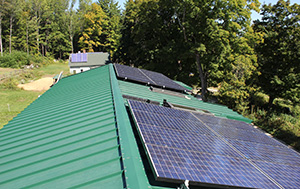 Stefan Maier Tracker Organs has been a proponent for Green Energy for many years. Stefan built his own vegetable oil "refinery" in 2005 and has been running most of the business vehicles on this used fryer oil, since. The organ shop is heated with this used fryer oil and wood scraps and was built from locally sourced timber frames, during 2001 - 2004.
In 2012 Stefan designed and built a 6kW pole mounted photovoltaic system to offset some of the electricity needs on the property. In 2015 a second 7kW PV system was installed, on top of the organ shop. In 2020 a solar-powered garage building was built to accommodate electric vehicles, which will soon replace the aging "grease car fleet".
These 3 photovoltaic systems more than cover the electrical needs of Stefan's residence and shop buildings. A portion of the extra energy is donated to the Village School in Royalston, Massachusetts.